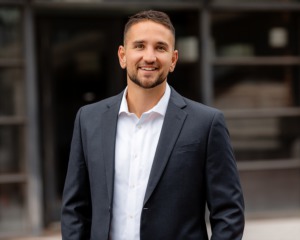 Alex Miller is a proud Colorado native.  He grew up in Broomfield and now is a resident of Boulder.  He has experience in the home improvement industry, marketing and property management. His past experience has provided knowledge of the entire Front Range.  This is where he realized how much he loved viewing homes and the creativity each homeowner can create.  He understands the satisfaction of helping homeowners achieve pride of ownership.  Helping homeowners find the right home is the first step in in the process. Honesty, authenticity and integrity, along with determination and dedication, are philosophies that Alex strives for in all aspects of his life. Applying these principles to his business has allowed him to serve his clients.

Alex is engaged to Lucy and will be married in June.  They are busy making plans for the wedding but enjoy all aspects of fitness whether indoors or outdoors.  They both share a passion for travel and helping people. He loves doing CrossFit and snowboarding in the winter.

 Alex would love consulting with you to meet your goals in any aspect of real estate, first time home buyer, downsizing, or investment property.